Products tagged with 'figs'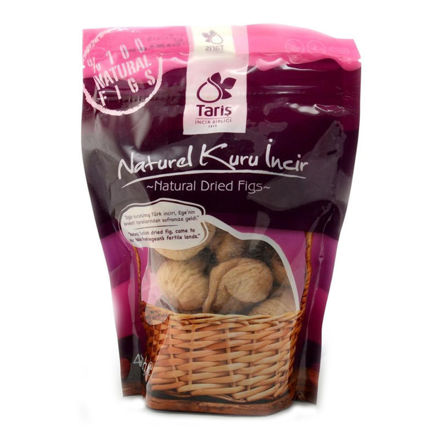 Tariş Natural Fig gets its natural name because it is packaged without spoiling its natural shape. Figs are grown in Büyük Menderes and Küçük Menderes valleys and naturally dried and packaged. Doypack packages help the product to preserve its freshness for a long time. Figs dried under the sun bring their taste and nutritional value to your table with all their generosity. Dried figs can be consumed as a snack right out of the package. It can be put into desserts such as pudding or desserts specific to Turkish cuisine can be prepared by dipping dried figs. It does not contain any chemical additives. The products do not contain colorants that change the natural color of the fig. It is packaged in a hygienic environment at the Tariş Fig Union facilities.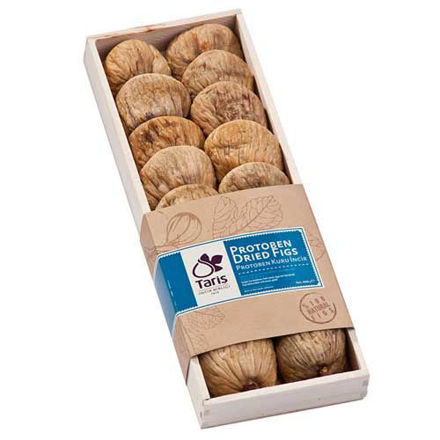 This special figs are dried naturally without adding any preservatives. The cultivated fig has always been a very popular fruit in Anatolia, the motherland of fig, and then the desire towards fig was spread out to the Mediterranean region, Europe, Arabia, and Persia throughout history. Turkey is the biggest dried fig producer with a share of approximately 70% of world production. The western side of Turkey is very eligible for production. Especially Izmir, Odemis, Tire, Aydin, Germencik, and Ortaklar are the main cultivation sites. There are two main groups, which are based on the size and formation, and four quality classes, which are extra, first, second and industrial class. Each formation style has a different name such as Natural, Lerida, Garland, Protoben and Baglama.