Products tagged with 'sirke'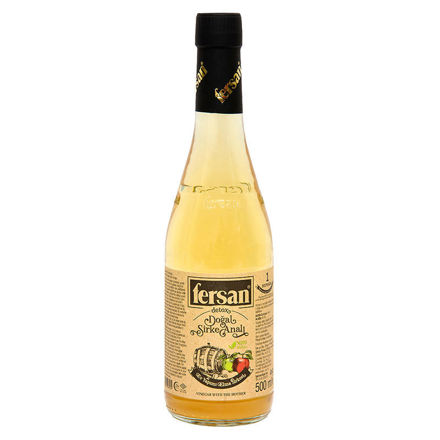 Vinegar with the mother; occurs thru the bacterias during the production of the vinegar and has a totally natural structure. It's rich in proteins, contains enzymes, antioxidants and useful bacterias. Vinegar with the mother is specially produced and is not filtered like homemade. The vinegar mother might be seen blurry at the bottom of the bottle and may grow by time. This effects neither the taste nor the quality of the product. The bacterias inside helps at diets and is totally healthy. The natural production intenses also the apple taste and smell.
A Unique Fersan flavor, obtained by two-stage fermentation of wet and dry grapes that have been matured under the productive Aegean sun. Fersan grape vinegar which is processed with quality standards at every stage of production; is filtered 200 times becoming thinner than hair. Fersan Grape Vinegar has high antioxidant content, is an ideal taste for your salad and other dishes.