Products tagged with 'pita'
Somun is a soft and airy yeast-raised flatbread that is very popular in the Balkans, and traditionally enjoyed with cevapi, ajvar and chopped onions. With roots dating back to Mesopotamia, this classic bread – also called pita in Greek, and known as Arabic or Syrian bread – is the perfect base for any sandwich, panini or pizza. Fill Klas Somun Flatbread with your favorite veggies, cheeses and meats and toast for a delicious pocket sandwich. Cut into triangles, toast, and serve as an appetizer with Middle Eastern or Greek spreads. Or, top with olive oil and garlic for a new twist on toasted garlic bread. Once thawed, we recommend not freezing again.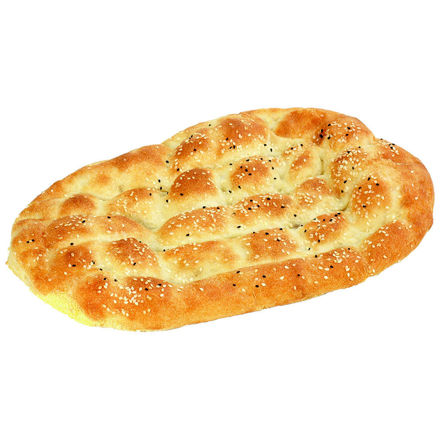 100% Handmade, Traditional family recipe, brick oven baked Turkish Bread. Pide is a soft, porous, leavened bread that's shaped by hand. Bakeries all over Turkey provide this Ramazan staple hot and fresh about an hour before evening prayer. Don't be surprised if you find a line of people waiting to buy their fresh, hot pide to bring home just in time for the first evening meal.