Products tagged with 'cake'
It is now very practical to prepare the Flour Cookie! There is also powdered sugar in the package to decorate the cookies. Prepared by adding only margarine and oil from the outside, Dr. Oetker Flour Cookie can also be prepared with only butter if desired. It is in your hands to create indelible flavors by trying different recipes in the package!
Traditional Turkish flavor that can be prepared easily! While it needs to have many eggs, when classic preparing methods are applied, Dr. Oetker's Revani only needs 3 eggs. Quality wheat semolina, baking powder and its sugar are measured properly. That is why it gets roasted beautifully on top and it absorbs its syrup completely. In addition, its package has several Revani and syrup dessert recipes that are very easy to prepare and gives a guarantee for delicious flavors.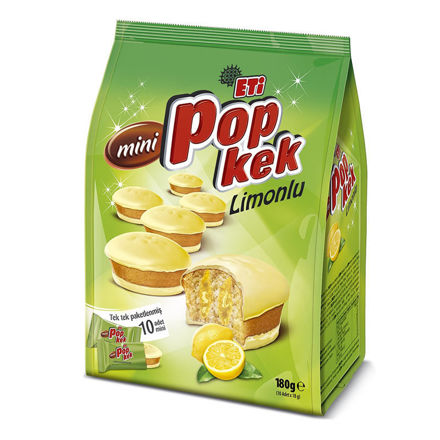 Standing out with the slogan "Star of the cake world" and one of the favorite sweet snacks, Eti Popkek offers exquisite taste, eye-catching packaging and Eti assurance all together. There is a delicious lemon flavored coating on the special cake dough unique to Eti and soft cream in the cake. With this intense sauce, the taste of Eti Popkek lemon cake increases and the eating experience becomes much more enjoyable.